Walk on the Wild Side with Sonja Yoerg
The Middle of Somewhere by Sonja Yoerg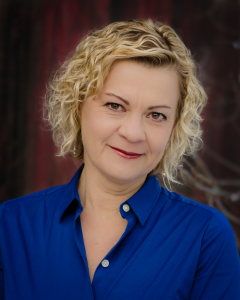 If this weren't such a good book I would play Hollywood Agent and say THE MIDDLE OF SOMEWHERE is Love Story meets Deliverance. There I said it anyway, couldn't resist.
Once again Yoerg, who wrote HOUSE BROKEN, lays out a perfectly constructed tale which kept me turning the pages. It is a tentative, almost broken love story between Liz and Dante. It is a life story for both of them. THE MIDDLE OF SOMEWHERE explores the consequences of secrets and lies and risks we take in seeking honest intimacy.
While reading HOUSE BROKEN I marveled at Yoerg's ability to create clear individuals and also large families in an ever unfolding plot. In the THE MIDDLE OF SOMEWHERE she takes it up a notch by creating compelling pasts for both Liz and Dante complete with families and betrayals, while she takes the two characters on a hike down the John Muir Trail.
Can we talk about the John Muir Trail? The John Muir Trail is the premier hiking trail on the West Coast. It stretches 215 miles from the Yosemite National Park, through the Ansel Adams Wilderness, Sequoia National Park, Kings Canyon National Park and ends at Mount Whitney, the highest peak in the continental United States. I have often dreamed of making a through hike on the Appalachian Trail but such a hike is an enormous undertaking. Yoerg gets it all, spot on, dead right: The equipment details, scrapping for food, the boots and blisters, exhilaration and despair, hard earned vistas, and life threatening moments. (I might just thank Yoerg for saving me from recklessly setting out on the AT because after reading this book, I feel like I have done it.)
Yoerg has a special gift of using the vistas and the weather to reflect the inner world and conflict of the characters. In the hands of a lesser writer this technique could have been flat footed, but Yorge's descriptions are so smooth and rich that you sense the character's despair or transitional moment, without realizing that Yoerg has just handing you important feelings through storms, dead end trails, or tumbling rocks.
This book is great for seasoned outdoors people, arm chair hikers and even people who count walking to the car as a hike, because humanity is the trail we are on and Yoerg never veers far from the heart of her story.
Agent, Maria Carvainis
Editor, Claire Zion, NAL Accent/Penguin Group
336 pages
Released September, 2015