Why We Do What We Do
Thank you Ellen Morris Prewitt for inviting me to join this conversation about writing. The idea is to answer four questions about writing and then tag other writers that I admire to do the same. (Don't need to ask me twice to talk about writing.)
First let me tell you about Ellen.
This lady is o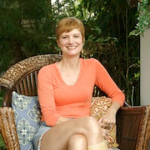 ne of those people who stops you in your tracks. She is the favorite first cousin of my favorite first cousin and that makes her my favorite leap cousin. (Superlatives such as favorite have their own forms below the Mason Dixon Line: my favorite minister Anne Stevenson refers to many people as her best friend, and when she says this she absolutely means it. If you try to explain that, by definition, you can only have one best friend, you will get a blank stare.)
I was amazed to discover Ellen making audio recordings of her short stories in Cain't Do Nothing With Love and putting them up on line with the suggestion that you make donations to named charities instead of paying for the story. Do yourself a favor. Go listen, just to hear her voice.
Ellen has also led a group of homeless souls in Memphis to publish their stories in the recently released book Writing Our Way Home: A Group Journey Out of Homelessness.
Here is Ellen in her own words:
My life has been shaped by two very early events: I was born into the racism of the civil rights South, and I carry the grief of my daddy being killed by a train. Much of my writing carefully picks at the nuances of racism, and many of my stories involve the child trying to understand the space left by a missing parent. . . . I have also been known to appear in public in costumes.
Check in with Ellen's web page and blog: Ellen Morris Prewitt, My Very Southern Voice.
The Questions:
What am I working on at the moment?
Distracted Driving which is a comedy about a teenager with cancer who thinks her father killed himself. What? Yeah, that's what I'm writing.
What's more, my book which is being marketed right now — Ruby Clyde, aka Pieces of Love — is a comedy about a little girl whose mother is on death row in Texas. Go figure.
I'm sure my beloved agent has a much more appealing way of pitching my work but that's my elevator pitch (God help me if I ever have to make an elevator speech.)
My shorter work lately has been creative non-fiction –– personal essays, some of which have been published and can be found here on my website. I started writing personal non-fiction after a wrong-headed cousin publicly accused me of impersonating my grandmother (who died in 1976) to steal some mineral leases. My name is the same as my grandmother, so it is quite impossible for me to do business in any other name, furthermore most of our cousins had the same mineral lease which garnered us a whooping $11.00. The whole thing was deliciously bizarre. Even more, it was the last straw in the annals of my long and strange family. I cried Uncle. Then I wrote Rightful Heirs, about southern delusions of grandeur, which was quickly followed by another essay and then others. Being the youngest, I was a voiceless child. I never got a word in edgewise, but no more. It was my turn. I said Move Over David Sedaris, and then let loose with the truth about the whole damn clan. Oddly enough, the more I wrote, the more I loved them all. They probably won't feel the same way. Let's just say I'm waiting to get sued but truth is truth and a complete defense.
How does my work differ from others of its genre?
Voice. I recently attended a public conversation between Connie Britton and Kirsten Gillibrand which was an event promoting Senator Gillibrand's wonderful new book Off the Sidelines. In speaking of her career as an actress Connie Britton said that before she could become successful — then she raised one hand to stop herself — back tracked and restated that before she could even get a job she had to find her voice, find what she could bring to the table that nobody else had. My work differs because it is my voice, 100%.
Why do I write what I do?
Sadly, I'm learning things now that I should have learned when I was 15 years old. Not sure what I was doing when I was 15, but it is probably best that I don't remember. I call that time the "lost years of Corabel."
I have written law, legal briefs, even for the US Supreme Court. I have written non-fiction, instructionals, journalism, book reviews and humor. I have tried to write what I perceived to be successful genres, molding myself into a form I wished to be – dabbling in literary, mystery and even romance. Oh dear.
In time, I found my voice and now I write from there. Writing is hard enough without flopping around.
My thoughts on voice from a personal essay Between He and I:
While I had found my long lost voice years before, dusted it off, practiced blurting out, making mistakes, being vulnerable, being in love with myself in this crazy world, I always became voiceless again around you and the spider. It seemed to be the only way to be with you. And why not revisit the technique that saved us? I'll tell you why not, because to kill a voice once is bad enough, to kill a voice after you have found it again is an unforgivable sin.
How does my writing process work?
First, and foremost, I glue myself to the chair. I write every day. My friend, Rory Bourke, an excellent song writer, works everyday without excuse. He says you have to write through the bad stuff to get to the good. Besides, if I go too long without writing, I get rustier than the Tin Man so it's just not worth it.
When I start a new work, I will have dwelt on various persistent ideas, itches, I call them. You live and observe — things get under your skin, things that cry out to be untangled. Reynolds Price said that when he wrote he was explaining the world back to God. I love that. Why not shoot for God as your audience?
I usually kick into high gear when I name a character. Who knew nouns were so energetic? Verbs in coats. I don't mean that my characters walk in and take over or any of that juju, I just mean that naming is powerful, concrete and somehow mobile. Worlds begin to crack open, for me. That's why I wrote this line in a play – when there's a name change in the Bible you know that God is about to let it rip.
Shortly after the election of 2012 I sat down and wrote this beginning:
If mother reads me Charlottes Web one more time I'm going to puke. So don't call me Charlotte, even though that is—as they say—my Christian Name: Call me Charlie, or call me nothing; I don't much care. I'm going to do most of the talking anyway.
Here's another beginning which shot my story off like a rocket:
My name is Ruby Clyde Henderson and I am not stupid. What's more, I look like a boy. So when I want, I tell them my name is Clyde, and when I don't want, it's Ruby. Some don't even believe I'm a girl. It's funny, people tell you not to lie, but they hardly ever want to hear the truth. If you try to tell it, they call you a liar. Liar, liar, pants on fire. But if you lie, they believe you.
Eventually I get a good first draft. After that I edit and re-write endlessly. I work with my writer's group, an independent editor, and my agent. I give it time because, the work has to rest and rise and be punched down and kneaded to come into it's own. Let's face it, there are many many times in writing a novel that I believe it is finished, done, nothing on earth could make it better — and that is simply because my mind has given out. It is extremely difficult to rework something I love, I think it can't be done. That's when I need to enlist the help of trusted, gifted readers. And guess what!?!?! It wasn't finished. The problem, the better choice was right there under my nose the whole time.
Now that I have answered the four questions, I'd love to hear from these writers:
I met Rita at the Sewanee Writers' Conference and immediately declared that she was my friend. To my great fortune, she agreed. Rita is a generous writer and person on every level who inspires our group to keep on writing . Her website is a fountain of wisdom on politics and the American worker, books, movies, and writing. On top of all that, she is an animal lover and I can't wait for her upcoming novel Kylie's Ark: The Making of a Veterinarian.
About Rita, from her web page: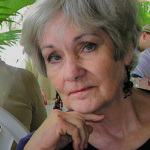 Rita Welty Bourke has published over forty works of fiction and non-fiction in literary magazines including The North American Review, Cimarron Review, Louisiana Literature, Shenandoah, Witness, and the Black Warrior Review. One of her stories, Gunnison Beach, has been included in an anthology entitled Naked compiled by Susan Zakin. Five have been nominated for Pushcart prizes. Her essay entitled "The Larry Brown Discovery Tour," originally published in The Chattahoochee Review, appears in the online journal The Smart Set.  . . . .
Rita Bourke is married to the songwriter, Rory Bourke, and has three daughters: Allyson, Kelley, and Leslie. She lives in Nashville, Tennessee.
Sonja Yoerg and I share the Maria Carvainis Agency . When I created my web page, my agent told me to look at Sonja, because she really had the internet thing going. Indeed, not only is she an excellent writer, Sonja has successfully worked her way into every corner of social media. They love her out there. Her debut novel, House Broken, will be released in January 2015. Links to her other writing can be found here.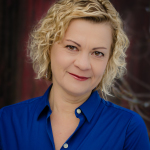 About Sonja, from her web page:
I'm a first-generation American, raised in Stowe, Vermont–a wonderful place to be a child. My father taught skiing and tennis. My mother had been a school teacher and encouraged my sister, my brother and me to read and read and read. It stuck.
As a teenager, I waitressed at the Trapp Family Lodge to earn my college tuition. Maria Von Trapp gave me a cuckoo clock for my sixteenth birthday!
Elizabeth Green also shares my agent, the insightful Elizabeth Copps at MCA. I am looking forward to her upcoming novel – The Last Great American Bookstore. The summary and excerpt is wonderfully funny, as is her other writing. Here's a taste.
About Elizabeth from her website: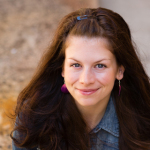 Elizabeth Green is from Upstate New York. Her early years were spent singing all over her home state, showing roosters at the county fair, learning the drums and playing soccer (poorly) on the boys' team. Somewhere in there, she managed to squeeze in fiction writing almost every day. She now lives in Philadelphia
Elizabeth loves to write about people and all of the fascinating goals and dreams that they have. It all comes down to this: in acting, there was no character worth portraying if that character didn't have any desires. She has taken this to her fiction in a big way. What motivates people? How far are they willing to go? If there is a spark of that somewhere, there is a story worth telling right under the surface. It sounds simple, and that's a good thing.