Launch Party — Writing Our Way Home
Writing Our Way Home: A Group Journey Out of Homelessness is ready to launch!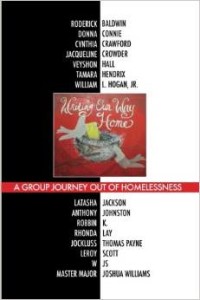 Come to Caritas Village in Memphis, TN on Saturday September 20th @ 1:00 and buy a book (or two!). Meet the authors. Enjoy readings of excerpts from the book. Get your book signed by your favorite author (or all of them!). Fifteen authors have written an informative, heart-rending, laugh-out-loud book about their journey before, during, and after homelessness.
Please come (and invite all your friends!). Help us celebrate this great achievement and make the book a huge success!