Subverting Impressionable Minds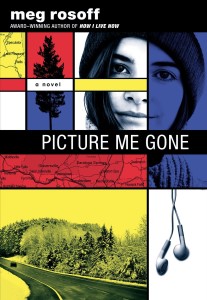 Picture Me Gone
By Meg Rosoff
G.P. Putnam & Sons 2013
Agent, Catherine Clarke, UK; Zoe Pagnamenta, US
Meg Rosoff defies categorization. You will find her books on the young adult shelf, but that doesn't confine her writing to any one age group. Meg Rosoff writes with muscle as if she is writing for adults, clear minded, sophisticated and unconventional. Even more, each book she writes is unique: there is no recognizable Rosoff brand.
Her latest book Picture Me Gone was a 2013 finalist for the National Book Award, Young People's Literature.
How to begin to introduce this story? A father daughter road trip. A miniature Sherlock Holmes. A mystery, a coming of age story, a travelogue. Well, for starters, Mila doesn't mind being named after a dead dog. She's extremely observant—can read the details in a room. She and her father, Gil, are planning to travel from London to the States to visit Gil's best friend Matthew. BUT, Matthew has disappeared, leaving his wife, young child and dog. Mila and Gil decide to go the States as planned so that they can find Matthew.
Mila is the only child of late-married academics. Theirs is a very gentle, respectful, happy family. The mystery of Matthew is not at all happy. The more Mila observes, the more she discovers secrets, tragedies and despair. Matthew's American home is a perfect launching point for Mila's observations. The subsequent road trip with her father through upstate New York is fresh and revealing through British eyes. The search for Matthew becomes less mysterious, turns soft and slows: the real story becomes Gil's past with Matthew and Mila's relationship with her father. The story is never predictable, simple, or trite. All the complexities of disappointing adults is faced head-on. When Mila and Gil board the plane for home, we know they have been on a significant journey.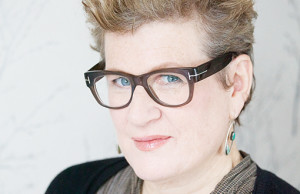 Meg Rosoff is the author of How I Live Now, Just In Case, What I Was, The Bride's Farewell, There is No Dog and Moose Baby. She has been uninvited to participate in a panel at a Christian school and has said that she loves subverting impressionable minds. Her website has the best meme ever, titled "Secrets of a Successful Writer." You have to see it to believe it.
Meg Rosoff was born in Boston, previously worked in advertising and currently writes and lives in London with her husband and daughter.
More Information and Interviews: