When You Reach Me, We Will Not Be the Same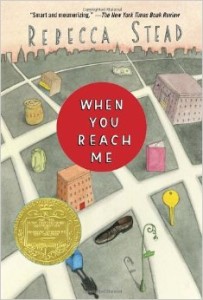 When You Reach Me
By Rebecca Stead
Random House 2009
Editors, Wendy Lamb and Caroline Meckler
Agent, Faye Bender
Even though When You Reach Me by Rebecca Stead might be labeled a time travel story, it never once leaves it's ordinary setting on the upper west side of Manhattan during the 1970's.
Twelve year old Miranda is a latchkey kid who lives in a rundown apartment building with her paralegal mother, who steals office supplies from work when she is unhappy. Miranda was named for the landmark court case, Miranda vs. Arizona, which gave rise to the famous warning— You have the right to remain silent . . . . Miranda complains, "I was named after a criminal. Mom says that's a dramatic way of looking at things, but sometimes the truth is dramatic. 'The name Miranda stands for people's rights,' she said last fall, when I was upset because Robbie B. had told me during gym that I was named after a kidnapper."
In When You Reach Me, Rebecca Stead has created an authentic west side neighborhood of apartment buildings, markets, sandwich shops, a deranged "laughing man" on the street, and school overflowing with the angst of cliques, crushes, rejections, betrayals, jealousies and reconciliations.
At the outset, Miranda's Mom has been selected as a contestant on Dick Clark's $20,000 Pyramid. When Miranda is not in school, she prepares practice cards with her Mom's boyfriend, Richard—who looks like a guy from a sailboat. There is much daydreaming about how they will spend the money when she wins.
Early on, Miranda receives a cryptic note in her apartment: "I am coming to save your friend's life, and my own." The note instructs her to write a letter detailing the "story of what happened and everything that led up to it," And thus begins her quest to solve the clues, which seem to be coming from someone who is watching her and knows the future.
When You Reach Me unfolds as Miranda casts back trying to determine the beginning of the story. She begins on the afternoon when her only friend Sal is punched by a bully in a green army coat. Their friendship ends abruptly and without explanation. A heartbroken Miranda is forced to seek out others in her school. Rebecca Stead gives us the satisfying and familiar array of school friends from the privileged and cruel, to the sensitive, the vulnerable and the mysterious. The bully in the green coat turns out to be Marcus Heilbroner and he shares Miranda's interest in Madeline L'Engel's books, in particular the characters of Mrs. What, Mrs. Where, and Mrs. Who and their travels through time. Along the way we delight in Miranda's daily observations such as "It's crazy the things a person can pretend not to notice" and "Sometimes you never feel meaner than the moment you stop being mean."
Rebecca Stead weaves the puzzle of Miranda's family, her friends at school, and the mysterious messages until the entire story comes together as a marvelous mobius strip leaving the reader lost and found in all the mysteries of time. It turns out to be true, that one of the notes read, "I will not be myself when I reach you." In fact, we the readers are not exactly ourselves when we close the pages of When You Reach Me.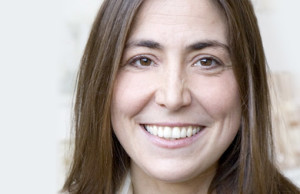 Rebecca Stead is a former lawyer who grew up in New York City and still lives there with her husband and two sons. When You Reach Me won the 2010 Newberry Medal. Her other works include First Light and Liar & Spy.
More Information and Interviews: