Trailer Trash Ain't What It Used To Be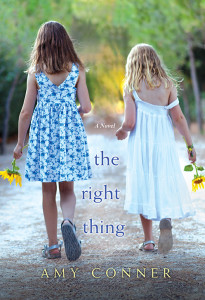 The Right Thing
By Amy Conner
Kensington Books, 2014
Editor, John Scognamiglio
Agent, Marian Young
The Right Thing is the story of high-class Annie Banks and low-class Starr Dukes, whose childhood friendship was interrupted by Starr's midnight disappearance.
Amy Conner gives us a wildly funny but finely observed meditation on family and friendship, childhood and adulthood, class cruelty and power. She poses the question: Can a 35 year old character come of age? The answer is yes, it is never too late.
It is no wonder that Annie Banks Sizemore fails at conceiving a child while trapped in her empty marriage with social climbing Duane. Clearly Annie does not thrive in the social bed she has made for herself—a path guided firmly by her mother and grandmother and accepted, by Annie, as the only option for a girl of her class.
In a wonderful early scene, worthy of Clare Boothe Luce's The Women, the gossip mill churns in the dressing rooms of an upscale shop. In a nearby dressing room is a woman they call trailer trash, the mistress of a Bobby Shapley, powerful married man and prominent son of Judge Otto Shapley. The women yap: Oh how wife Julie suffers because of this tramp, the shameless floosie, keeping her at the Burnside Towers, paying her bills. Only this time the charge account has been closed. The Trailer Trash is in trouble.
In the fury and insults that fly, Annie is shocked to discover that the Trailer Trash is her dearest friend, Starr Dukes, who she hasn't seen in 27 years.
From there the story swings between 1963 Mississippi—where best friends share secrets and play Queen for a Day—and the 1990 Junior League women of Jackson—where Annie's former best friend is a pariah. Annie learns that Starr is pregnant and abandoned by Bobby Shapely and she decides to help Starr regardless of the disaster that will rain down on her social standing, not to mention her marriage.
They set off with a stolen dog, Troy, in Annie's BMW on a road trip to New Orleans to get money owned to Starr. They stay at the Fairgrounds Horse Racing Track in a pink airstream trailer with the former bully from their childhood, Buddy Bledsoe, who is now a transexual named Bette. There Annie meets a man who speaks to her heart. And just as the childhood friendship is repaired, Starr rips it all apart leaving Annie devastated.
The Right Thing asks the hard questions as Annie discovers her true self and learns that doing the right thing is not always easy or predictable.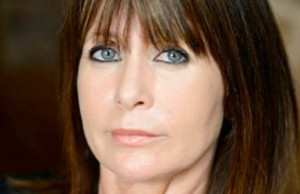 Amy Conner grew up in Jackson Mississippi, graduating from Murrah High School in 1974. Her work history is wide and colorful including, among many other professions, horse trainer and alligator farmer. Amy Conner now lives with her two sons in New Orleans. Her second book with Kensington Press is due out in June 2015.
More Information and Interviews: